What Should I Do First: Sell My Home or Buy a New Home?
If you are moving due to a new job, relocating cities, needing a larger or smaller home, or any other reason, it can be tricky to time things just right. Should you keep your current home while you move or will you need to make sure that your home is sold before you commit to a new purchase? The exact timeline can vary baked on your individual situation.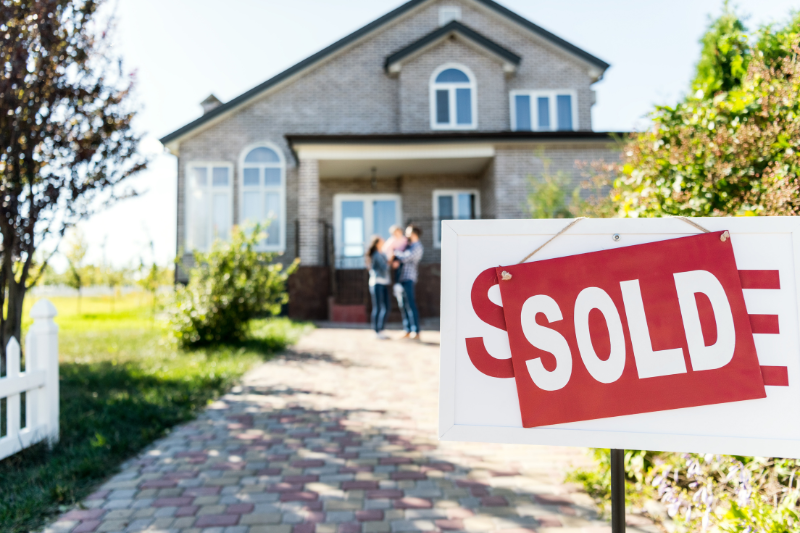 Sell, Then Buy
You can begin the home search process while still living in your current home. This is what most people do, since finding the right home can take awhile. But if you plan to use the equity in your current home as part of the downpayment for a new home, you'll need to sell it before you finalize the purchase of a new home. You can make a purchase offer on a new home contingent on selling your current home. This allows you to back out of the new home purchase if your current home does not sell within a given time frame. Depending on your financial obligations, your lender may even require this to approve your new loan application.
It can also be difficult to afford two mortgages in some cases. If your current home takes a longer time to sell than you anticipated, you'll still be responsible for the mortgage and any maintenance and upkeep costs in the meantime. This is another reason that many people opt to sell then buy.
Buy, Then Sell
If you have some extra room in your budget, buying your new home and then selling your current home can make the moving process easier. You won't be stressed trying to do both at once and get all of your belongings out of your current home by the time the new owners arrive. The major downside of doing things this way is that you are still responsible for both mortgages, utilities, and any other expenses until you sell.
Buy and Don't Sell
Some people opt to keep their current home and rent it out. This can be a good financial investment but make sure that you're ready to be a landlord before you go down this path. You are still the owner and responsible for paying the mortgage, even if you don't have a tenant or the tenant can't pay their rent. Talk to other landlords in your area and consider using a professional property management service to make this easier.